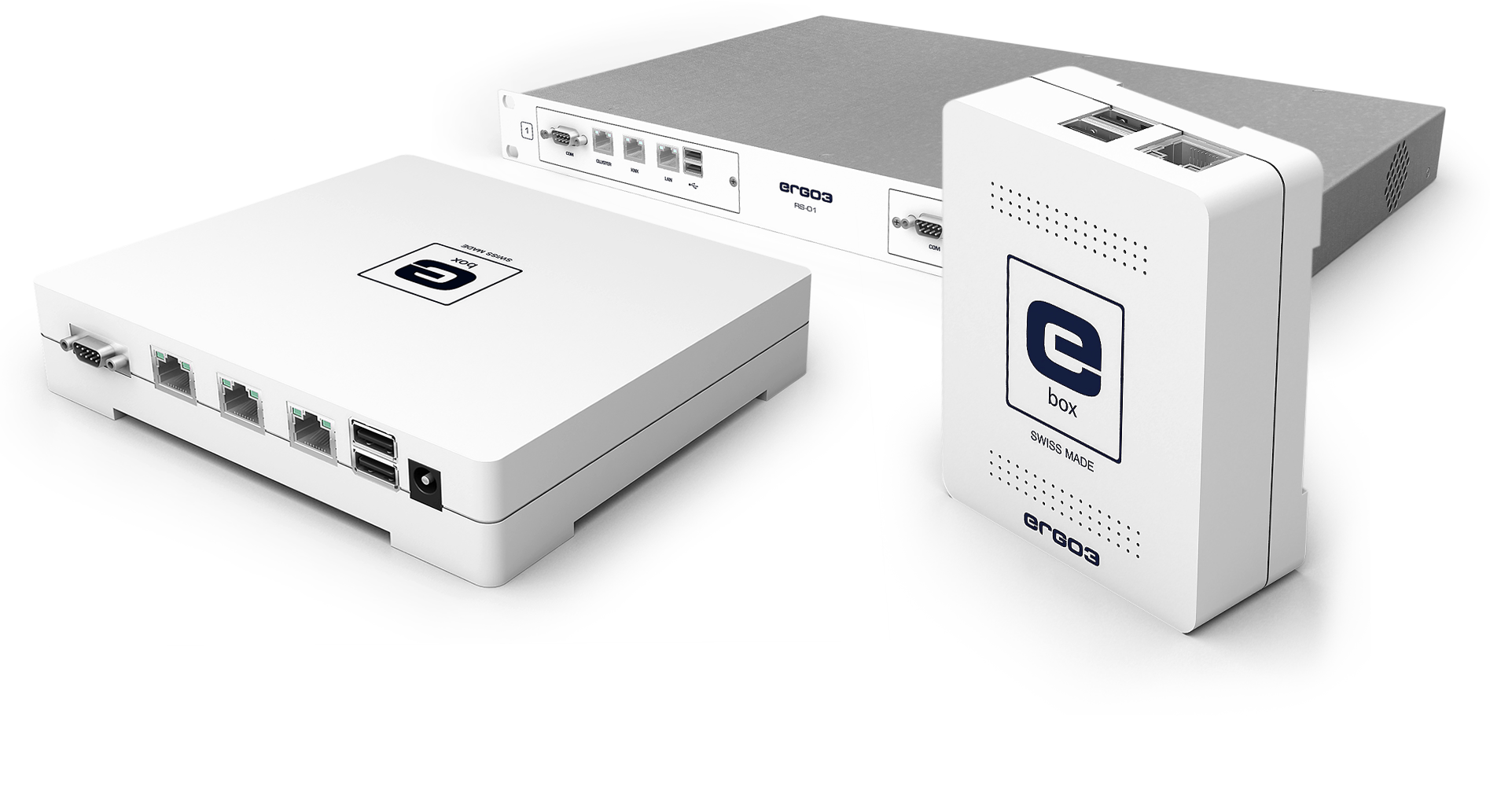 The perfect solution to control and manage your home and business
The EBOX provides a simple and effective way to manage your home or business from your mobile, tablet or computer. There are countless options to increase your comfort and manage your environment.
The EBOX enables you to simple and ergonomically manage your lighting, blinds, heating, air conditioning, timers and other customised modules. You can also view all of the information about your systems such as weather forecast, status of your blinds, temperature of heating valves, alarms, etc.
System
We have developed our own system meaning we can offer greater flexibility when it comes to the design and the adaptation of everything linked to it. The basic system is adjustable. To add new functions all you have to do is install the relevant modules.
Updates
If your EBOX is connected to the internet you can download and install the latest system updates as well as updates for modules installed on the system. They can either be applied directly from the system or from the configuration software on the USB key.
Visualization
Whether you use the EBOX at home or in your company, you can create your own display to suit your environment. This will enable you to interact with the building in a functional way.
Monitoring
You can also record your system's activities through the 'monitoring' module and then generate graphs to monitor the behaviour of the home automation network.
Remote access
With the remote access module, the EBOX also gives you completely secure access to your system from your computer, phone or tablet meaning you can use the functions of the system as if you were at home.
Hardware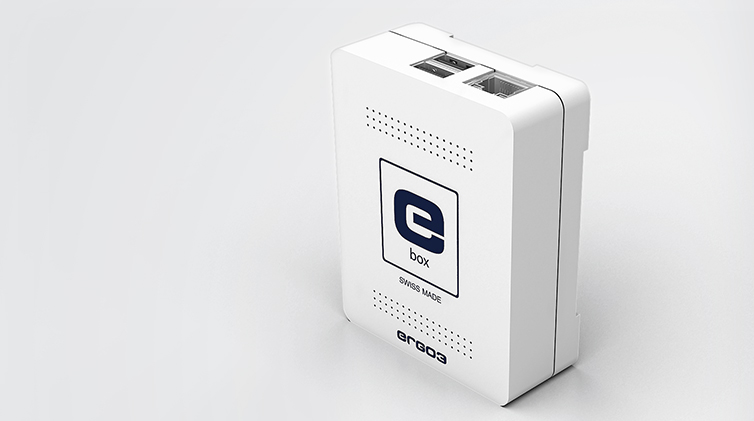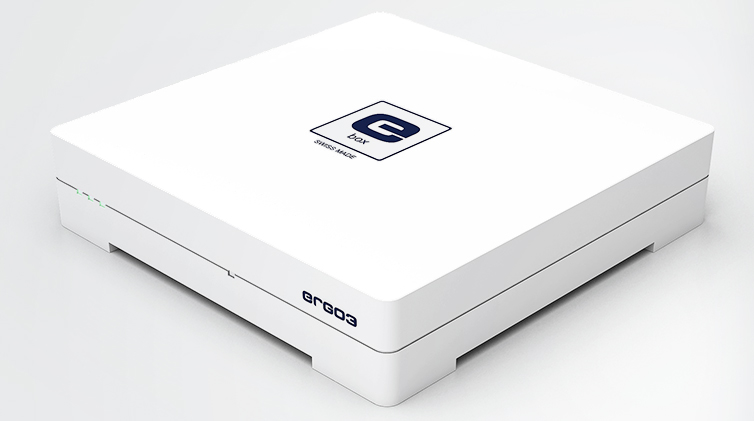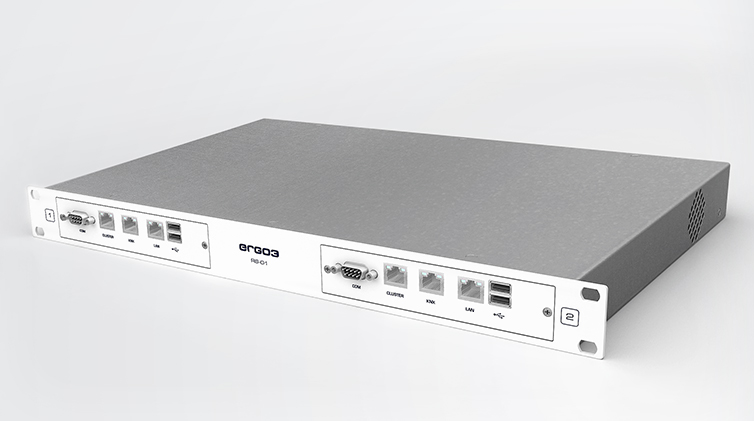 EBOX Mini
Simple, compact and ideal for small private systems
The EBOX Mini is installed directly in your distribution board. The consistent and effective box has a capacity equivalent to other EBOXs while taking up minimal space. It has a single network connection making it an ideal solution for small or private systems (showrooms, expositions, etc.).
EBOX Business
Perfect for medium and large companies and public buildings
For security reasons many companies or administrative buildings separate the intranet and internet networks and access to building management infrastructure. The EBOX Business has been specially designed to connect the three networks simultaneously to provide authorised people with completely secure access.
EBOX RS
Guaranteed no interruptions, 365 days a year
This product is designed for systems that require a guarantee of no interruptions 365 days a year. Two systems are continuously active in order to ensure the delivery of the service. When a fault occurs on one of the systems the EBOX RS allows the necessary time to schedule repair and reconnection without any interruption.
---
Software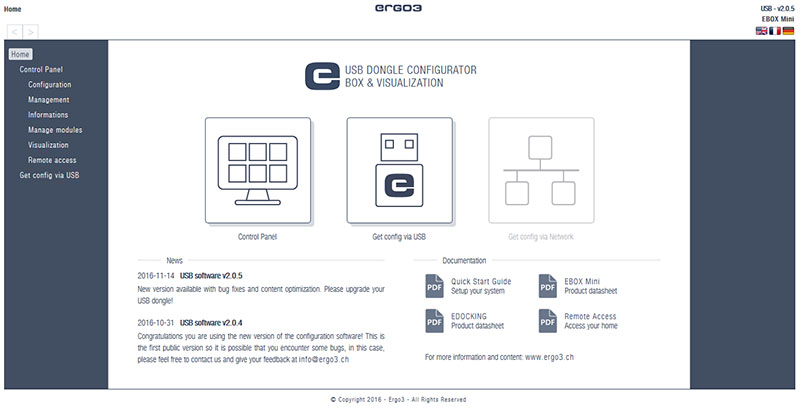 Configuration software
Configure your whole system whenever and wherever you wish
The configuration software allows you to set and manage your system from a USB key. This allows you to select your settings and preferences directly from your computer without worrying about whether the system is reachable ('offline' mode). You can obviously always connect to your EBOX through the configuration software or directly via your preferred web browser.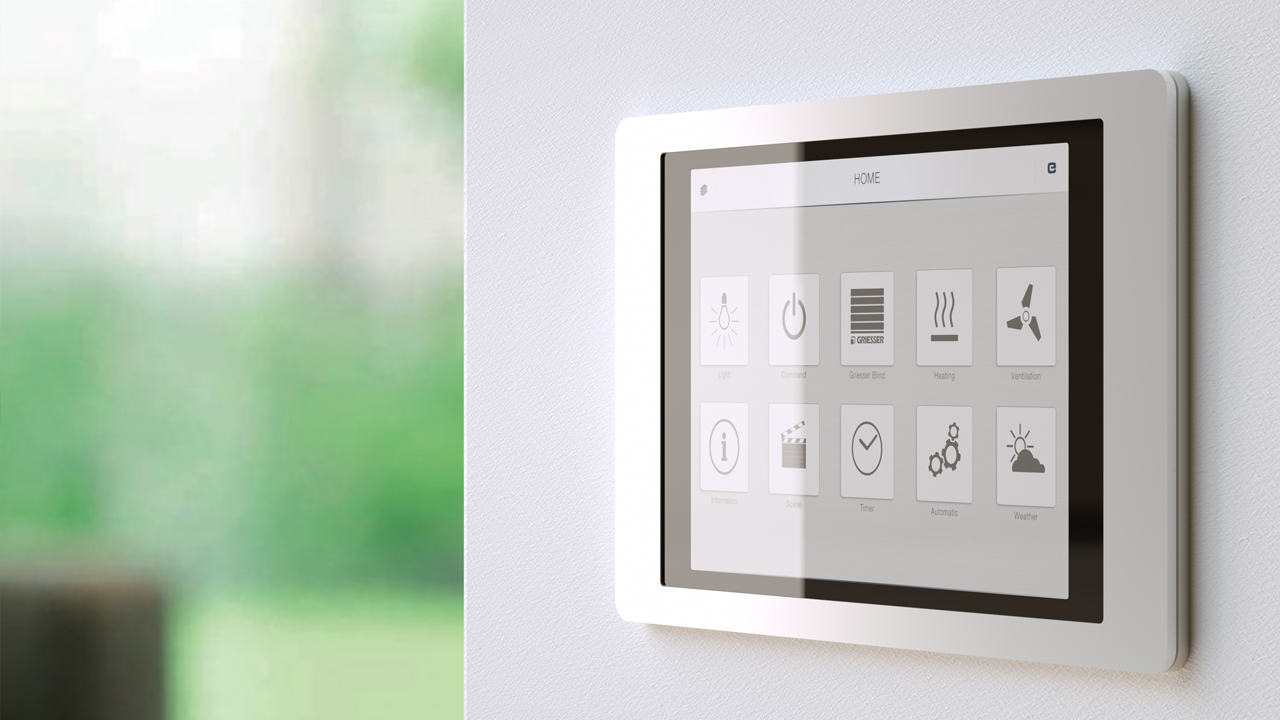 iOS/Android app and visualization

Have your home the way you want it with a simple action
Your whole system can be managed via your tablet, smartphone and/or computer. There is no limit to how many devices you can connect. The display gives you simple, intuitive and ergonomic control at your fingertips of your whole environment - lighting, blinds, heating, cameras, etc.
The access management allows you to precisely define user access. This makes it easy to limit an employee's access to only cover their office, floor or department.
→ Apps Ergo3 Android Tablet         → Apps Ergo3 Android Smartphone         
→ Apps Griesser Android Tablet         → Apps Griesser Android Smartphone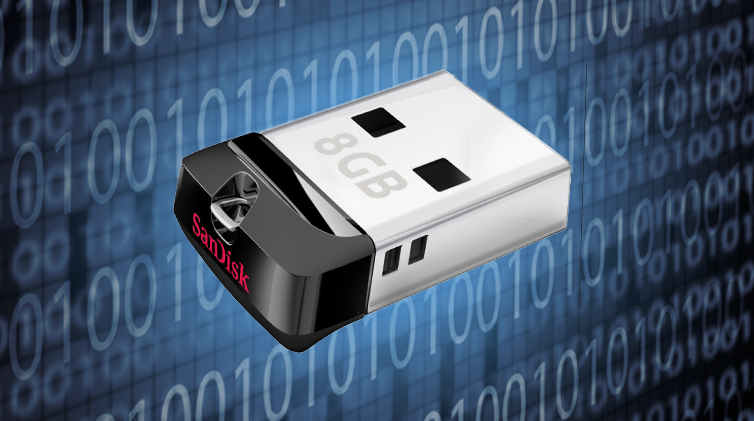 Monitoring
The black box of your home automation system
All of the actions and events on your home automation network are recorded. They can easily be viewed and observed. All the data is automatically saved on a USB key. This key, which comes with the EBOX, has capacity to record for 10 years for a standard private system and makes it extremely simple to export your data. In this way it can easily be viewed on another system.

Remote access
Access your home in a secure and transparent way
The remote access means you can connect to your system from an outside network. The connection is completely secure thanks to a VPN connection. All of the data is entirely encrypted to guarantee the integrity. As well as your computer you can also access it from your tablet or phone.
You can choose the security level and who is able to connect. It is possible to use a standard password or a randomly generated single-use password (OTP - One-Time Password) received by text message.
KNX remote maintenance with ETS
Easy access to your KNX network
With EBOX products you can connect directly to the KNX bus with ETS professional software with no need for any additional bridge. Your EBOX will manage the connection and act as a bridge between the ETS software and the home automation network. This functionality turns out to be very useful for viewing the traffic on the bus as well as carrying out your usual tasks of configuration and participant management. This functionality is mainly aimed at integrators.