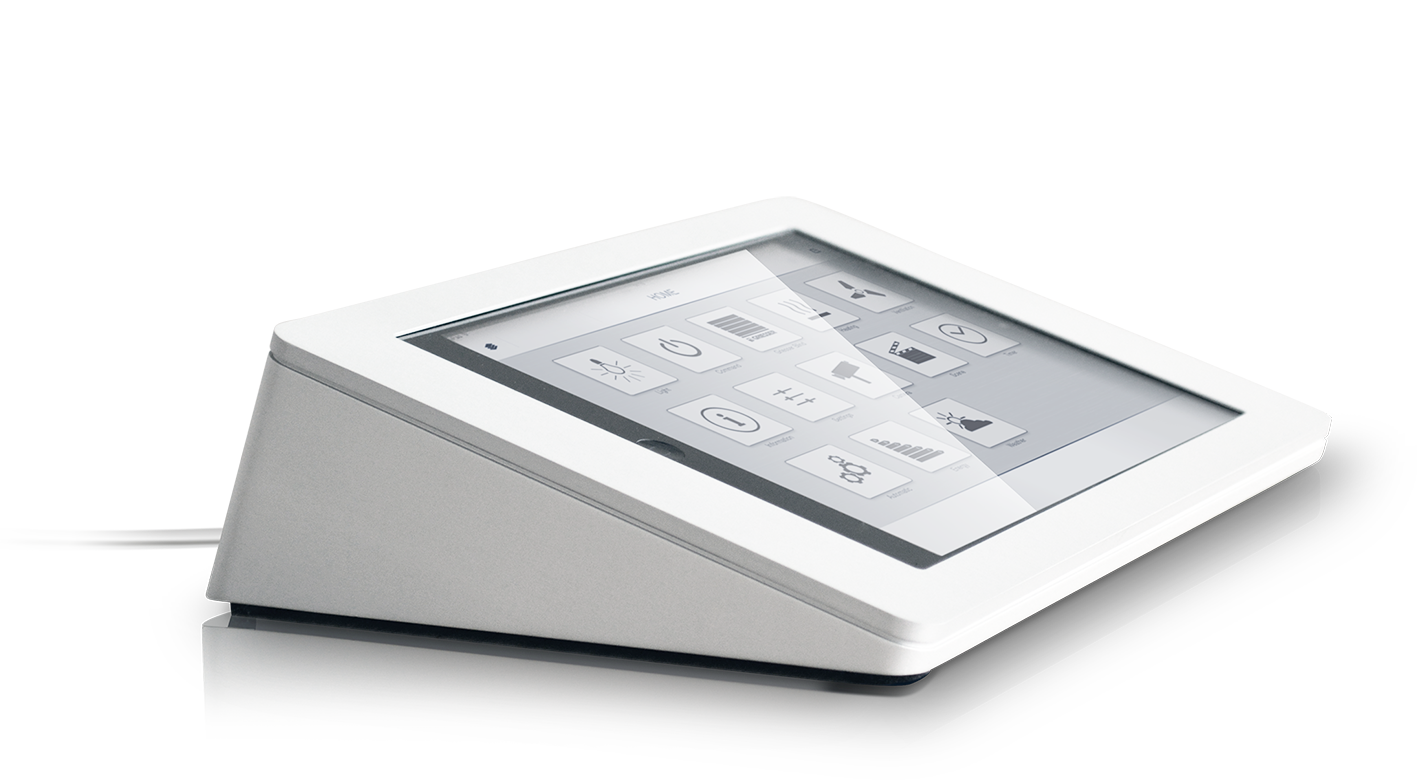 No need to be ashamed of your docking station!
We've all been there. You search for your tablet and then when you find it the battery is low. With the EDOCKING solution, you will always be able to manage your environment from your chosen place.
The EDOCKING products are specially designed to show off your system. They are strategically placed to give an elegant and sophisticated design and an innovative appearance. Several versions are available - the first solution for furniture means you can put your tablet on a table or flat piece of furniture and keep some flexibility. The second alternative involves attaching your EDOCKING station to a wall to replace your general control screen.
On desk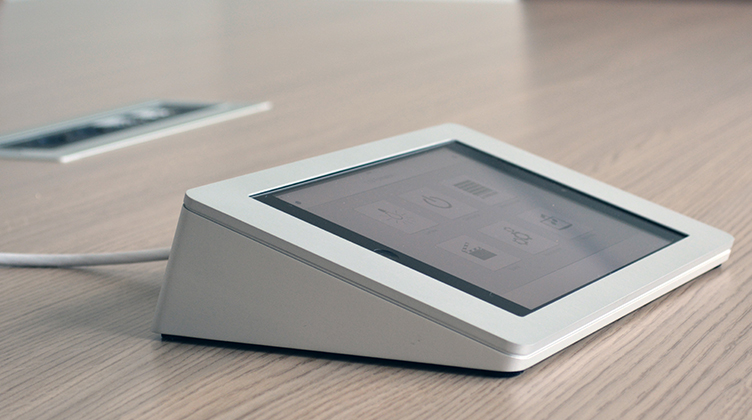 EDOCKING DESK - iPad Mini / iPad Air
The perfect solution for your conference rooms or your home
The EDOCKING DESK is a docking station for the iPad Air or iPad Mini in anodised aluminium with a special finish to elegantly blend in with your environment. The incorporated charger means your iPad will always be ready to use. This docking station is placed directly on the table. The EDOCKING DESK is mobile and can be placed in an ideal spot. Available in four different shades with other finishes/shades possible on request
Wall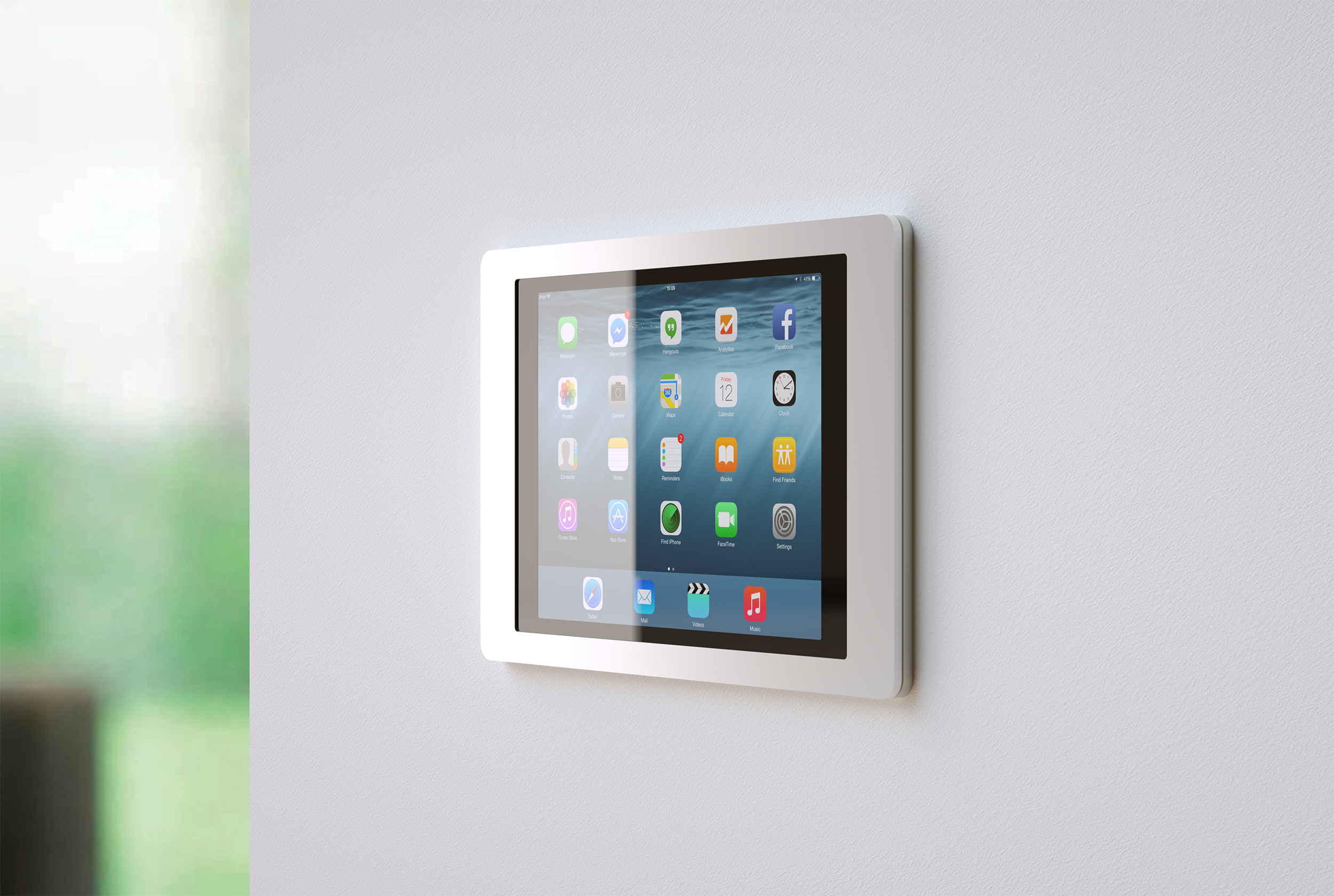 EDOCKING WALL Exposed - iPad Mini / iPad Air
Visible thickness 10mm - wall mounted
This solution, which replaces your home's standard control screen, has the speed and flexibility of an iPad as well as impeccable aesthetics. Made from anodised aluminium with a special finish and available in 4 shades, it will blend in perfectly with your environment. Other finishes/shades are possible on request. This solution is mounted visibly on the wall.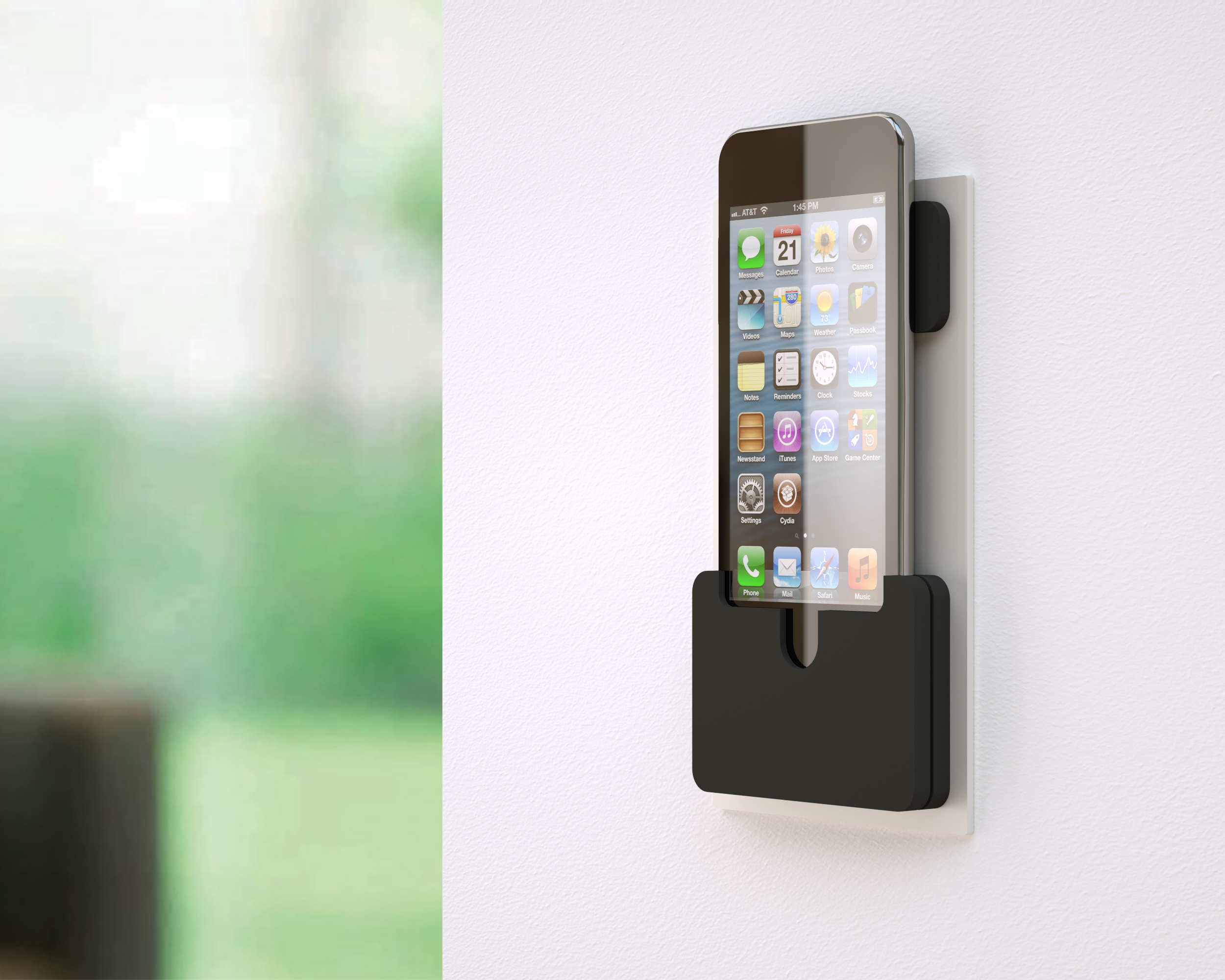 EDOCKING WALL Exposed - iPod Touch
The remote control for your home
EBOX products make it possible to control your whole home through an iPod Touch. This is an elegant solution which can easily be fitted to a wall guaranteeing that your iPod is charged and always ready to use. The docking station is available in four different shades. Other finishes/shades are possible on request.
Colors
Alu
White
Champagne
Black